Before 2010, the "corporate accelerator" term did not exist; however, eight years later, over 120 corporate accelerators had been run by my corporations. Some corporate accelerators have been very successful such as the Disney Accelerator, whose 2014 batch of startups were all able to either raise additional funding (up to a total of 104 million USD) or were acquired post-program. 
Therefore, many entrepreneurs are curious about what a corporate accelerator is and how to run it successfully. As a mentor/entrepreneur, I do my best to explain based on my experience and research.
Why do we need to run a corporate accelerator?
Before diving deeper into the corporate accelerator's concept, let's ask yourself why you should incorporate it into your company, especially amidst the COVID-19 Pandemic. Apparently, the COVID-19 outbreak stands as a test of business's resilience towards shocks as well as uncertainty. Despite the negative impacts resulting from the outbreak, it does give us an opportunity to slow down for genuine reflection, and reevaluation of our system in the most objective ways. Hardly do we have enough time to recognize our drawbacks and be willing to improvise or learn novel things in the pre-pandemic period. Thus, this is an ideal time for us to focus on ourselves, our businesses and our lifelong pursuit of knowledge. "Fire proves gold, adversity proves men" – only in difficulty do our creativity fully unleash its potential. Rather than merely plan A, lockdown situations require businesses to come up with diverse alternatives, thinking differently then acting flexibly. No more hesitation, the COVID-19 ignites within us the reasons to adopt corporate accelerators for corporates' better sustainability and innovation process. 
Concerning broader terms, corporate accelerators assist startups/corporates A.C.E speed and technology leverage in the long run:
A stands for 

Accelerating

key strategic projects innovatively

C  stands for

Constructing

internal capabilities for innovation in new situations

E stands for

Experimental

playground within organization's framework and Entrepreneurial mindset
Given future benefits and promising capacities, the corporate accelerator program proves to be an answer to address the COVID-19 related dilemmas along with an open door to prolific development not only in the future but also in the present.
What is Accelerator?
For clarification, the term "Accelerator" is divided into two categories: Startups Accelerator and Corporate Accelerator. As defined by Hathaway (2016), Startups Accelerator is regarded as a cohort-based program with the primary purpose of supporting startups in accelerating their development and growth. Once engaged in the program, startups are offered with a package of benefits including mentorship, education, office space, networking , and access to full resources facilitating their growth.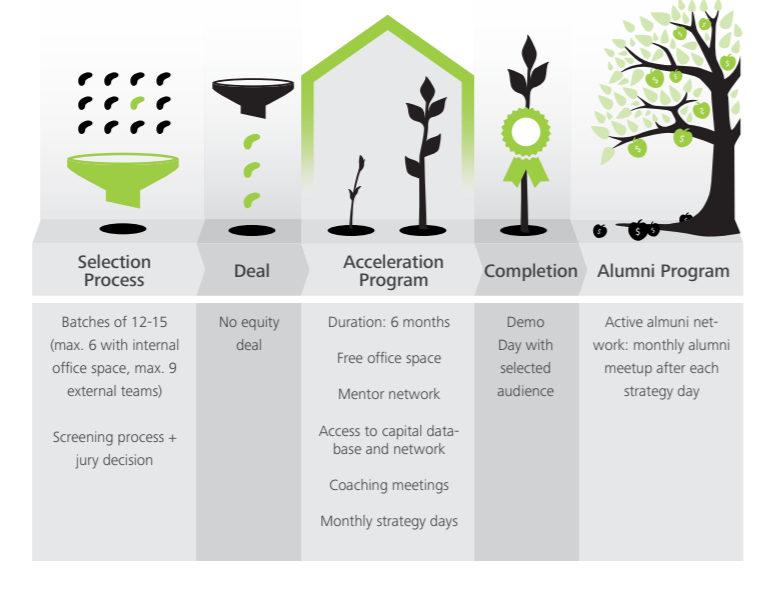 Figure 1: The Y-Combinator ( Deloitte Digital 2015)
On the other hand, the corporate accelerator focuses on acceleration programs sponsored by established firms, which initiates outside-in open innovation. Those initiatives seek to facilitate firms' access to startups' innovative ideas and mindsets (Chesbrough 2003; Weiblen and Chesbrough 2015). There also exists a difference between the objectives of two accelerator's type. While the startup accelerator aims towards learning and experiences for potential startups leaders, corporate accelerators speed up commercialization of startup's innovation. Therefore, the common traits of these accelerator programs differ in several aspects as shown in the comparison table:
Startups Accelerator 
Corporate Accelerator

Application

Competitive application process

An open competitive application process 

Selection

Focus on founding TEAMS

Select a group of startups

Period

Time-bound support

Operation

Cohort or classes of Startups (not rolling acceptance)

Significant investment ($25,000 on average) and small equity stake and end with demo day
Case study of Corporate Accelerator:
Orange ((Mahmoud-Jouini, Duvert & Esquirol 2018):
Considered as one of the world's leading telecommunication operators, Orange holds a large stake in the Africa-Middle East region. Its R&D center is mainly located in France, along with eight others around the globe. In just three years, Orange has operated 12 corporate accelerators in 12 countries and worked with 227 startups, with an average of 5 or 6 startups per cohort. These substantial efforts lead to 26 partnerships accompanied with prolific sources of innovation. 
Before activating the program, Orange has set a clear objective in its direction which creates connections with each startup for product/service development or even solutions as value generation for Orange. Nevertheless, two main hindrances in accomplishing the set goal are startups attraction and access insurance to compulsory internal resources. Overall, the key main challenge can be solidified as differentiation achievement while keeping costs under control and minimizing disruptions to the corporate routines that generate current revenues.
Soon after problem identification, solutions are proposed to overcome these challenges. To stir the interests in startups, Orange has to committedly develop a specific process to serve relationship management between the corporation and the startups. In response to the shortage of resources, a differentiated value proposition is designed depended on the corporation's specific resources and assets. Both attributes earn Orange the capabilities to leverage the firm's resources at either local or global scale. 
IKEA (Stackpole 2021)): 
In the case of IKEA, one of the world's most renowned retail brands, the change of digitalisation encounters the "challenge of remaining fundamentally the same company while doing almost everything differently" as stated by Barbara Martin Coppola, CDO at IKEA Retail (Stackpole 2021). Thanks to digital transformation, the ecommerce levels witnessed triple upsurge within 3 years. To turn IKEA's stores into fulfilment centers, changes are compulsory for the goods flow, the supply mechanisms and the floorpans. IKEA takes digital transformation far beyond its technological usage, instead, Digital should be embedded in every aspect of IKEA, from making decisions to  managing the company. Equipped with digitalisation, IKEA proves better flexibility in time frame, effective data utilization and resilience towards COVID-19 pandemic's uncertainties.
Relevance also stands as a need for IKEA as they try hard to evolve with the ever-changing needs of our customers. The process comprises assessing customers' needs and adaption, adjusting business models which require considerable effort from many layers of the company. Significant increase in the strategy's scope has been experienced due to the realization of comprehensive digital incorporation into everything. Despite the drastic modifications, IKEA's DNA remains intact as the goal is solely "reinventing IKEA for the future". Acknowledgement  of human-centric technology and culture appreciation allow IKEA to solve the equity and trust issues in the digital environment, especially for a company to be invited to people's homes
How to build a successful corporate accelerator?
Every great success comes with careful preparation; thus it is a must for accelerators to be clear and well-prepared in the first place. Usually, 3-month-period presents as a sufficient amount of time for preparation with the following suggestions:
 Strategy agenda and Program Design
As mentioned in the case of Orange, Value proposition can be regarded as a tool attracting top Startups to participate in the program. The 4 most common compelling reasons are equity-free funding, industry-focused mentors, corporate resources, and customer base. From there, criterias or standards must be formed which take into consideration the type of industry, company maturity, valid customer profiles and class size. For instance, Johnson and Johnson's (J&J) network of accelerators creates a global footprint to work with innovators across the industry. Their goal is "empowering innovators across a broad healthcare spectrum including pharmaceutical, medical device, consumer, and health tech sectors to create and accelerate the delivery of life-saving, life-enhancing health and wellness solutions to patients around the world." This broad approach includes a series of venture accelerators and co-working incubation spaces designed to generate market intelligence.
At this stage, strategizers play an essential role in visionary and mission formation. They are the ones who help align the vision with the company's current conditions, core values as well as objectives. Not only do they have to be well-aware of unexpected changes, but they also guard the company's initiatives from antibodies or any arising problems. With a strong foundation and clear directions, the program will be closer to its success.
Clear challenges and Team formation
Application process should be well regulated with specific purposes and concrete agendas. First, the firm has to consider which type of application they desire to use: open public, internal or nomination together with constructing application questions and selection framework. Optimization of the selection process is recommended with 3Ns: Now – New – Next. Undeniably, it is exhaustively difficult to opt out the most appropriate startups among the sea. Therefore, your firm can rely on 3Ns for more concrete determination:
The Now

– Startups that provide the service that we already provide, but in an innovative way (it's better, cheaper, more efficient, or faster). 
T

he New

– Startups that provide an additional service to what we already offer, such as additional features on a product. 
The Next

– Companies that are leapfrogging business models and technologies, coming sometimes out of nowhere, and, in some cases, competing with or trying to replace.
Scouts would be the perfect human resource for your accelerator program. Any unknown problem or new problem discovery can be navigated by those people for future adjustments and improvement before launching officially. By human needs and behavior observation, insights together with logical evaluation are generated. Therefore, urgent dilemmas or any shortages in operation will be decisively recognized and prioritized to solve. More or less, your corporate accelerator program has its quality ensured with qualified team intakes and organizers.
Figure 3: Team selection (Bogaert 2019) 
Once you complete the 2 steps above, you are ready and fully equipped to activate your program. Depending on the different phases of the accelerator program, the curriculum and specific topics are emphasized. For better visualization, we will construct the program in accordance with timeline as figure below: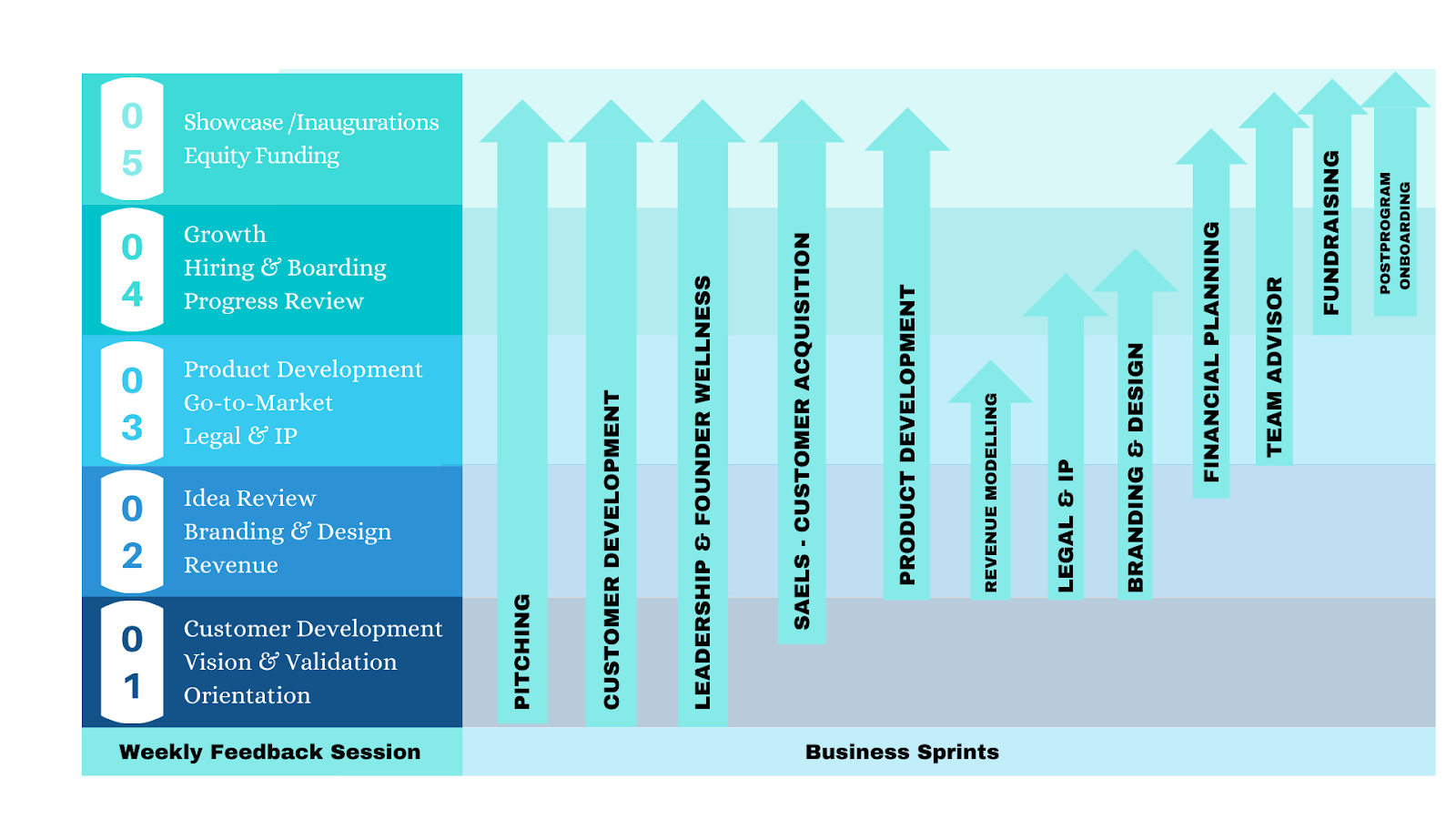 Figure 2: Curriculum Table (Founder Institute 2020)
This stage requires both designers and entrepreneurs in order to bring the program's success. Designer characteristics must be found not only in the startups team but also from mentor sides. Among startups, they have to be proactive as experimenters who validate initial assumptions through prototypes and testing. Mentors are responsible for supporting the teams at this stage to avoid any misconceptions or distortions in evaluation. Another feature that must be possessed is catalysts – the ones who check on the availability of internal support and readiness of the platform. Concerning entrepreneurs, mentors earn more responsibilities in this context. Bringing people together to penetrate the concept into the market stands as primary duty at this stage. Nevertheless, the teams need to invest their energy in marketing the products/services to customers, connect and educate them to new segments, proving the commercialization of new inventions in pre-existed market environments. Without these efforts, hardly do the products/services prolong their development in the competitive market. 
In short, a corporate accelerator program may appear to consume lots of dedication and commitment not only from the team's side but also the mentors' aspects. Irrespective of the complicated process, the main and most crucial agenda is to help filter out the most applicable and optima business models to turn risks into opportunities. Consequently, the startups or corporates earn themselves growth capacities and sustainability in the future. Most importantly, restructuring and building core strengths permits corporations to stay resilient amidst headwinds. 
Inbox me for the inquiry
Reference: