My honor guests, Ladies and Gentlemen,
As mentioned before, I dream of the Vietnamese young generation with good English and soft skill, great attitude and mindset. UEH Connected was founded with that dream and we have incubation programs and activities that attract not only the Vietnamese but also the foreigners.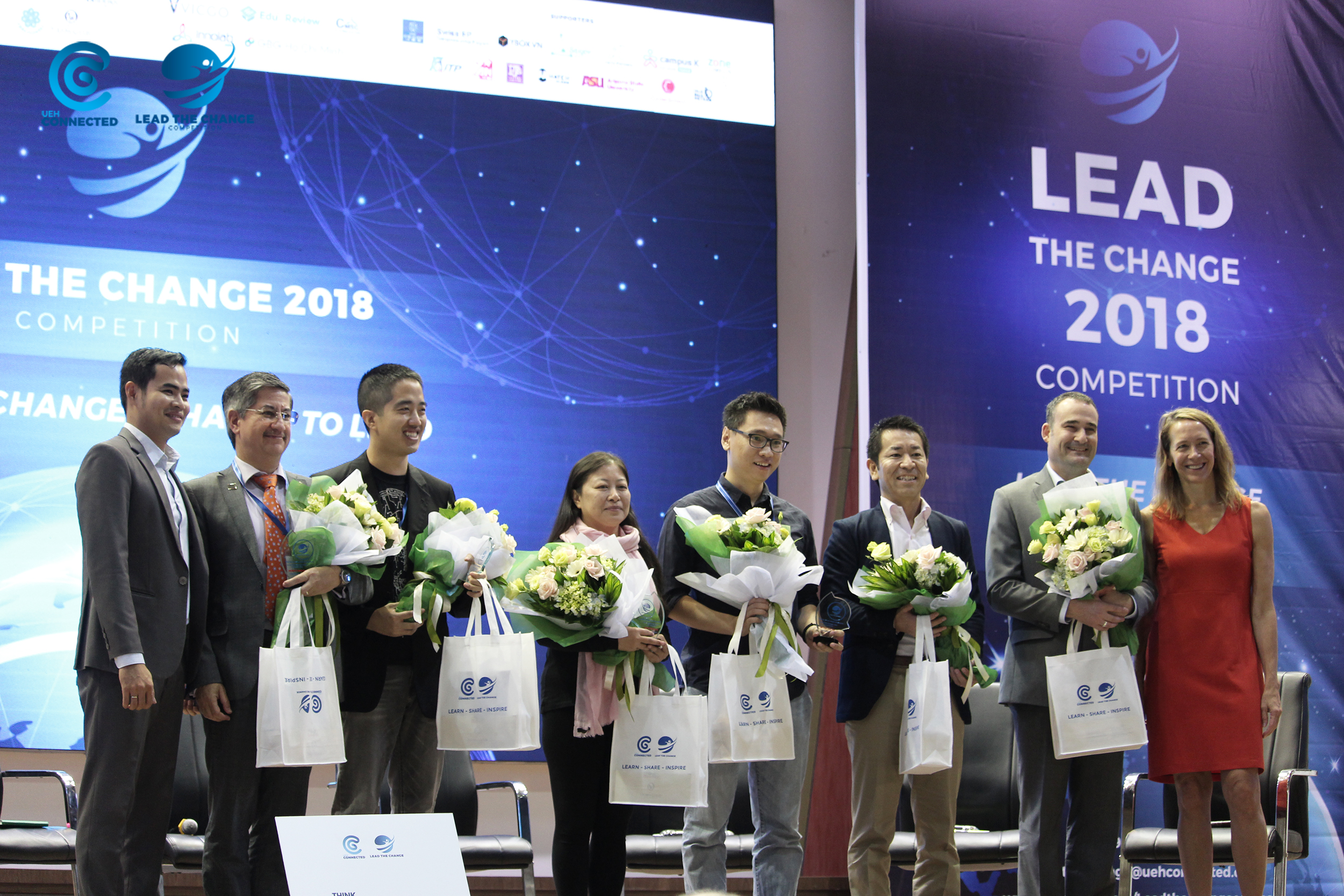 Lead the Change
is the new way of leadership incubation which we used it as a tool to bring the youth abroad. We are proud to share that we brought 32 young Vietnamese to Singapore in July of this year for intensive training
Lead the Change 2018 competition is also a good tool for us to nurture talents with good ideas and potential; and equip them with training, mentorship, networks to open their mindset so that they can lead the change to drive Vietnamese economy.
We have 800 qualified applications this year from more 40 universities and organizations. If someone follows us from the beginning will recognize that it is the big transformative journey for the youth. They came to us with a big dream without necessary skill and right mindset. Through 8 intensive trainings and 8 mentoring sessions covering from business plan, finance to how to make the pitch deck and presentation. They are now totally different and stronger than they were before our competition. You can read hand writing feedback to feel what I meant.
And we can not do it alone without any support. We would like to express our thank you message to
Consul General of US Ms Mary Tarnowka  – our good friend
US Consulate General
Startup Campus from Korean Goverment (Ms Dorothy & Mr Collin),
KIMC (Mr Ted Kim),
Consulate of Italy,
ITP (Information Technology Park) under National University
University of Economics Ho Chi Minh city,
Arizona State University,
RMIT and
Ms Nguyen Phi Van – Founder & CEO Retail & Franchise Asia​
Mr Rick Yvanovich – Founder & CEO của TRG International​
Mr Kyle Nunas – Consul General of Canada
Ms Ngo Phuong Thao – Founder  Anbooks
Ms Thi Anh Dao – CEO Isobar Vietnam
Mr Eddie Thai – Partner 500 Startups​
Mr Gaku Echizenya – Chairman of Navigos Group
Mr Warren Eng – Leaders create Leaders
, many judges, mentors, trainers of 5 rounds and especially my Lead the change team who spent months for this project and making it happen with me. I know that my thank you message here is never enough for what you have contributed to this community and competition but history will remember you all. 😀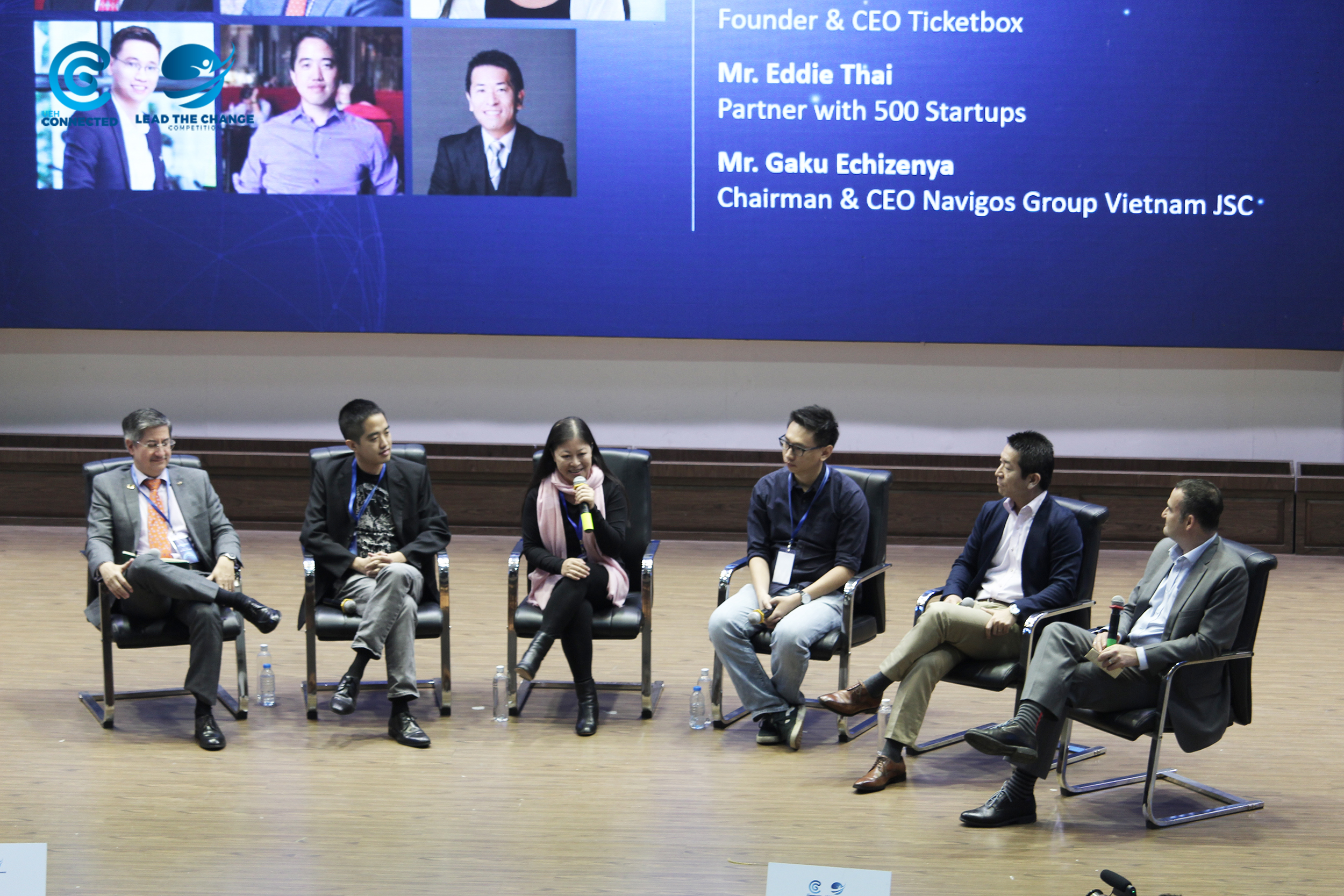 There's an old African proverb that says "If you want to go quickly, go alone. If you want to go far, go together." But We can not be slow in this 4.0 industrial revolution, we have to go together further quickly.
Thank you for going together with us and making us stronger day after day.
Hope you will have a great day!!!
Thank you,